The Healing Arts Festival
, originally called Intuitive Healing Arts Festival, was created back in 1999 and has always been a place to find top quality psychics & healers, new thought, and ancient traditions.   We pride ourselves on having the best of the best in the metaphysical and holistic community and continue to expand with new offerings.  The spiritual journey is exciting. At the Healing Arts Festival, we respect all seekers as they travel their paths. The Healing Arts Festival is a forum to discover resources for your journey of personal growth.  We create a safe and uplifting environment, and have zero tolerance for immoral interpersonal behavior or business practices.
The Spiral is seen in nature, art, and ancient culture.  In 3 dimensions it is known as a helix and can be seen in our DNA or the galaxy.  The spiral symbolizes our spiritual journey from healing and rebirth into wisdom and compassion.  It leads us from ego consciousness to cosmic awareness, from the inner world to the outer world, and represents the ever expanding consciousness.
Videos:
The videos below explain a bit about who we are and the experience you will have at our event.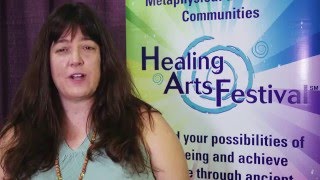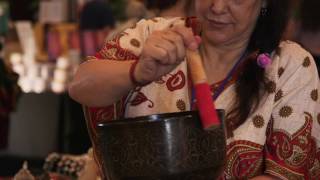 Putting it Together:
Prasanna Hankins, Owner/Producer is a healer, yoga teacher, and entrepreneur in the metaphysical and spiritual community.  She is a disciple of Paramhansa Yogananda and has been a practicing yogi and healer for over 10 years.  Prasanna has managed an interfaith and spirituality store and helps others in the metaphysical community market themselves.  She has a good business sense,  high moral code, and believes in supporting others on their individual path.
Liberty Rickman, Assistant is a mother of 3 and married to her soul mate. She is on a spiritual journey to find her strengths and capabilities.  She joined her aunt Prasanna in 2015 to help with an event and quickly became a regular and dependable asset, right at home in the Healing Arts family.